Mag. Magdalena Wicher
Junior Researcher
Governance aspects of RTI policy
Transformative research and innovation policy
Implementing and researching inter- / trans-disciplinary and Responsible Research and Innovation (RRI)
(Process-) evaluation and (process-) monitoring
Impact assessment
Feminist and Queer science and technology studies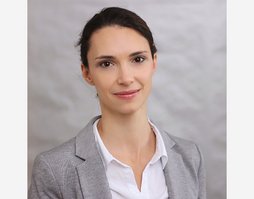 Magdalena Wicher is working on different aspects of policy and governance of research and innovation. In her main work she elaborates the potential of responsible and sustainable research (RRI – Responsible Research and Innovation), whereas the implementation of Gender Equality measure is one aspect, and its impact on and interaction between society, science and policies. In addition, she works on transformative innovation policies.

She has been at the IHS since 2017 in the research group "Science, Technology & Social Transformation" and is a member of the group on "Higher Education Reserach" since November 2022. Her main work in the last years has been on implementing, evaluating and monitoring of RRI. Currently, she is involved in the following projects:

Since December 2019 she has been a doctoral candidate at the Centre for the Study of the Sciences and the Humanities (SVT) at the University of Bergen. In her PhD she focuses on governance aspects of science policy and research funding (on the example of Responsible Research and Innovation).

She studied psychology with a focus on environmental psychology and gender studies at the Karl-Franzens-University of Graz and wrote her diploma thesis as part of the project "Build to Satisfy" (in the area of energy and climate research) in environmental psychology. Since then, she was involved in national and international projects.

From 2014 to 2017 she was researcher at the IFZ – the Interdisciplinary research center for technology, work and culture – within the research areas: Women*- Technology - Environment, Energy and Climate and Food Systems. She is teaching at the Alpen Adria University of Klagenfurt and was a lecturer at University of Graz. Between 2019 and 2021 she was part of the Austrian wide "Lectures for Future" series.

She has been heading the corporate office of the RRI Plattform Austria from 2020-2021 and she is part of the working group Queer STS.