Das menschliche Streben nach Fairness und Gleichheit
Wirtschaftliche Folgen und Politimplikationen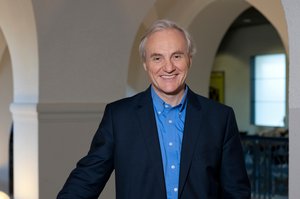 Jahrtausende lebte der Homo Sapiens unter extrem egalitären Bedingungen, die durch Teilen von Ressourcen und politische Gleichheit zum Ausdruck kamen. Dieses egalitäre Erbe lässt sich auch heute noch nachweisen. In seinem gut besuchten Vortrag am IHS dokumentierte Ernst Fehr diesen Egalitarismus und zeigte, dass sich Menschen durch drei globale und fundamental unterschiedliche Typen von Verhaltensmotiven charakterisieren lassen, die bedeutende Folgen für Wirtschaft und Gesellschaft haben.
---
Prof. Ernst Fehr ist ehemaliger Scholar des Institut für Höhere Studien (IHS) und führt heute als einer der meistzitierten Wirtschaftswissenschafter im deutschsprachigen Raum regelmäßig die Ranglisten einflussreicher Ökonom:innen in Österreich, Deutschland und der Schweiz an. Als Mitbegründer des interdisziplinären Forschungsfelds der Neuroökonomie hat er bahnbrechende Forschungsergebnisse zu sozialen Präferenzen sowie zum menschlichen Gehirn in Zusammenhang mit ökonomischen Entscheidungen publiziert.
Audio-Aufzeichnung
---
The Heinrich-Neisser-Lecture
is a public lecture series held once a year at IHS to discuss economic and social science issues with socio-political relevance. It is named in honor of Univ. Prof. Dr. Heinrich Neisser, who held top political positions in Austria, researched and taught as a social scientist at various universities, and played a key role in determining the fate of the Institute for many years as President of the IHS.