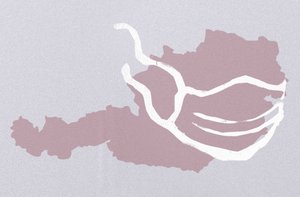 Webinar Series
In March 2020, the COVID-19 pandemic hit Austria. Since then, public life, policy decisions and a large part of scientific work have been determined this health crisis. At IHS, many research efforts are directed at analysing the challenges arising from the pandemic: What is the impact of the health policy measures of the federal government? What are the economic consequences? How does the pandemic contribute to, and facilitate, social change and polarisation?
In June 2020, the institute hosted a symposium to discuss research results. To continue the interdisciplinary dialogue among researchers and the public, IHS launched the webinar series "Life with Corona". Each webinar is dedicated to a specific topic. Experts discuss pressing issues based on current research findings. Short presentations are followed by an audience discussion. Schools, compliance with measures taken against the pandemic as well as the impact of the crisis on women have already been topics of discussion. You can find all upcoming webinars, as well as recent events, on this page.
The webinar series is organized in cooperation with the BMBWF.
---
---
Further COVID-19 resources
In cooperation with the BMBWF, IHS has created a database in which all research projects on the societal, social and economic effects of the COVID-19 pandemic in Austria are collected: Covid-19 Social Data Austria.