Dr. Brigitte Hochmuth, MSc
Macroeconomics and Business Cycles
Post-Doc Fellow
Macroeconomics, Labor Markets, Applied Econometrics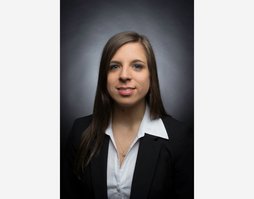 I am an Assistant Professor at the Department of Economics at the University of Vienna and a Fellow at the Institute for Advanced Studies (IHS). My research interests cover Macroeconomics, especially Macro-Labor, Macro-Finance, and Applied Econometrics. I work on the macroeconomic effects of credit crunches and labor market policies (such as short-time work and reforms of the unemployment benefit system) in closed and open economies.

Click here to visit my Personal Homepage.

Gehrke, Britta and Hochmuth, Brigitte (2021): Counteracting unemployment in crises: Non-Linear Effects of Short-Time Work Policy, The Scandinavian Journal of Economics, 123 (1), 144 - 183, 2021.

Hochmuth, Brigitte; Kohlbrecher, Britta; Merkl, Christian and Gartner, Hermann (2021): Hartz IV and the Decline in German Unemployment: A Macroeconomic Evaluation, Journal of Economic Dynamics and Control, 127 , 104114, June 2021.