Sigurd Höllinger - Director 2015-2016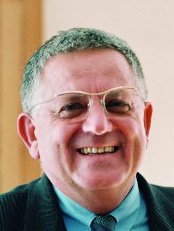 In December 2014 Sigurd Höllinger was appointed Director of the IHS for a transition period of fourteen months. His main responsibility was to ensure the continuation of the Institute's management as well as planning and implementing the strategic refocusing of the Institute along with a matching new legal status. Other projects included the relocation to a new building and ensuring the future funding for the Institute. He stepped down as Director in February 2016 after succeeding in these tasks and when a new scientific director had been appointed by an international search committee.
Before being appointed Director, Sigurd Höllinger has served on the IHS Board of Trustees since 1998. He looks back on a longstanding career in university teaching and research (habilitation in sociology of education). In his capacities as senior government official and journalist he made a lasting impact in the fields of university autonomy, autonomy of colleges ("Fachhochschulen"), and the Bologna Declaration. In recent years he has been commissioned by the Austrian Ministry of Science and Research, the World Bank and the European Commission as facilitator and advisor to countries neighboring the EU and to Ethiopia.