Mag. Dr. Michael Miess
Macroeconomics and Business Cycles
Post-Doc Fellow
Macroeconomic modelling (agent-based, stock-flow consistent, and general equilibrium models)
Ecological (Macro-)Economics
Transformation to low carbon economy
National accounting data
Linking financial and real economy in formal economic modelling
Financialization and its relation to sustainable economic development and distributional issues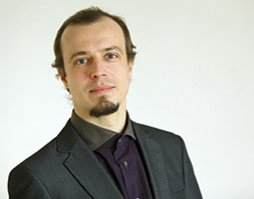 Michael Gregor Miess (* 1983 in Innsbruck, Austria) has been actively researching in the fields of macroeconomics, macroeconomic modelling (agent-based, stock flow consistent, and computable general equilibrium models), financial markets and their link to the real economy, as well as ecological economics at IHS and other research institutions for several years. He is a graduate in economics from the University of Vienna, and received his PhD in economics at the Vienna University of Economics and Business (WU Wien) in 2019.

At IHS, Michael has participated in a leading role in the development of an innovative hybrid top-down bottom-up computable general equilibrium (CGE) model with focus on energy provision and environmental effects. This model has repeatedly been used for studies for Austrian ministries. He also coordinated and researched for a trans-national project (DEFINE) co-funded by the European Commission that featured the extension and application of this CGE ModeI to analyse a large-scale shift to electromobility in Austria, Germany and Poland.

In March 2021, Michael joined the Environment Agency Austria (Umweltbundesamt) as a senior ecological macroeconomist. His work is focused on the further development and use of the integrated energy-economy input-output model MIO-ES, and on the participation in the evaluation of national environmental, climate and energy policy measures and scenarios

Another stream of Michael's work regards the development and methodology of empirical agent based models (ABMs), conducted in cooperation the International Institute for Applied Systems Analysis (IIASA). He has participated in building an ABM for the Austrian economy incorporating a wide range of macroeconomic data sources (national accounts, input-output tables, government statistics, census data and business surveys). This model is able to outperform standard time series models (ARMA, VAR models) and a standard DSGE model in short- to medium-term forecasting of major macroeconomic variables and has a large potential for scenario and policy analysis.

As part of the project WINDOW financed by the Austrian Central Bank (Jubiläumsfonds) at WU Vienna, Institute for Ecological Econonomics, Michael was involved in in the development a novel stock-flow consistent (SFC) methodology suitable to depict scenarios of smooth transitions to a low-carbon economy in the electricity sector. In this framework, the potential stranding of physical and financial assets and its repercussions on the overall financial system for disruptive low-carbon transitions were assessed.