Georg Kanitsar
Researcher
Social Mobility, Social Trust and Solidarity, Ethnic Diversity and Migration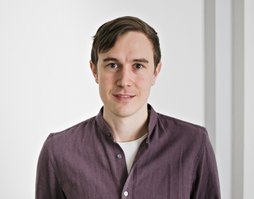 Georg Kanitsar joined the IHS in February 2023. He holds a Ph.D. in Sociology (Uni Vienna, 2018) and an M.Sc. in Economics (Uni Vienna, 2013). He is assistant professor at the Vienna University of Economics and Business (Institute for Sociology).

Kanitsar, Georg. 2023. Putting Morals into Economics: From Value Neutrality to the Moral Economy and the Economization of Morality. European Journal of Sociology.

Kanitsar, Georg. 2022. The Inequality-Trust Nexus Revisited: At What Level of Aggregation Does Income Inequality Matter for Social Trust? Social Indicators Research.

Kanitsar, Georg. 2021. Self-Governance in Generalized Exchange. A Laboratory Experiment on the Structural Embeddedness of Peer Punishment. Games. 12 (50)

Kanitsar, Georg. 2019. Solidarity Through Punishment. An Experiment on the Merits of Centralized Enforcement in Generalized Exchange. Social Science Research. 78, 156-169.

Kittel, Bernhard,Kanitsar, Georg, Traub, Stefan. 2017. Knowledge, Power and Self-interest. Journal of Public Economics 105, 39-52.