Carl Neumayr
Higher Education Research
Junior Fellow
Sociology and History of Science,
Higher Education,
Data Science,
Data Analysis,
Quantitative Methods,
Big Data,
Data Management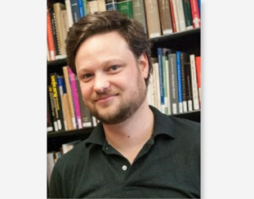 Carl Neumayr is a Junior Fellow in the Higher Education Research Group which he joined in November 2019. He is currently working on his PhD Thesis, that deals with the utilization of unspecific data sources in the sociology of science.

He studied sociology at the University of Graz and has since been specializing in quantitative research methodology and data analysis. His fields of research include higher education, the sociology of science and the history of science. In 2014-2015 he was a doctoral research fellow with the Minnesota Population Center at the University of Minnesota. In 2016 he was awarded the young scientist award by the university council of the University of Graz. He has also been teaching data analysis and applied science at the Institute of sociology in Graz since 2013.

Carl is currently working as a Data Scientist at the Kuratorium für Verkehrssicherheit in Vienna.