Dr. Adrian Wende
Macroeconomics and Business Cycles
Researcher
Macroeconomics, Dynamic Trade Theory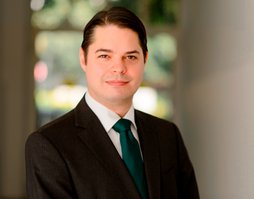 Adrian Wende joined the IHS in December 2022. He received his doctorate from the University of Hamburg in 2023, where he worked as a research associate at the chair of Prof. Dr. Michael Funke from 2017 to 2022. Previously, he was a research associate at the Bayerisches Finanz Zentrum e.V. (BFZ) in Munich (2015/16). In 2015 he received his master's degree from the LMU Munich and in 2011 his bachelor's degree from the University of Mannheim.

"Trade Tariffs Targeting Final Versus Intermediate Goods and the 2018–19 US-China Trade Dispute", 2023, Available at SSRN 4459859, dx.doi.org/10.2139/ssrn.4459859.

"The US–China phase one trade deal: An economic analysis of the managed trade agreement", 2023, (with Michael Funke), Canadian Journal of Economics, 56(2), 758-786.

"Modeling semiconductor export restrictions and the US-China trade conflict", 2022, (with Michael Funke), BOFIT Discussion Papers 13/2022; A summary of this paper was prepared upon invitation by SUERF - The European Money and Finance Forum. It appeared as SUERF Policy Brief, No 534, March 2023.

"Out of Sync Subnational Housing Markets and Macroprudential Policies in the UK", 2021, (with Michael Funke and Petar Mihailovsky), De Economist, 169(4), 445-467.