Dr. Jan Kluge
Energy, Environment, and Sustainable Economic Structures
Post-Doc Fellow
Regional Economics, Applied Econometrics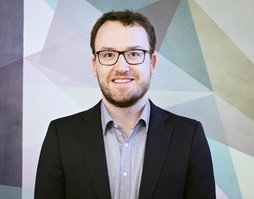 Jan Kluge received his doctoral degree in economics from TU Dresden. His main research interest is applied regional economics, especially issues of sectoral diversification, growth and instability. He was a staff member at the Institute from 2017 to 2022, and remains a Post-Doc Fellow since then.

Peer-reviewed publications:

Lorenz, H., Stephany, F. and Kluge, J. (2023): The future of employment revisited: How model selection affects digitization risks. In: Empirica, doi.org/10.1007/s10663-023-09571-2.

Kluge, J., Lappöhn, S. and Plank, K. (2023): Predictors of TFP growth in European countries. In: Empirica 50, pp. 109-140.

Wimmer, L., Zenz, H., Kluge, J. and Kimmich, C. (2023): Predicting Structural Changes of the Energy Sector in an Input-Output Framework. In: Energy, Vol. 265, February 2023, 126178.

Illmann, U. and Kluge, J. (2020): Public Charging Infrastructure and the Market Diffusion of Electric Vehicles. In: Transportation Research Part D: Transport and Environment, Vol. 86, September 2020, 102413.

Kluge, J. (2018): Sectoral Diversification as Insurance against Economic Instability. In: Journal of Regional Science 58 (1), pp. 204-223.

Kluge, J. and Weber, M. (2018): Decomposing the German East-West wage gap. In: The Economics of Transition 26 (1), pp. 91-125.

Kluge, J., Markwardt, G. and Thater, C. (2017): Self-preserving Leviathans - Evidence from Regional-level Data. In: Kyklos 70 (4), pp. 594-621.

Kluge, J. and Lehmann, R. (2013): Marshall or Jacobs? New insights from an interaction model. In: Jahrbuch für Regionalwissenschaft: Review of Regional Research 33 (2), pp. 107-133.