Research Platform: Gender and Diversity
Women, gender and diversity research has a long tradition at the IHS and is anchored in several research groups as a thematic focus.
The platform links researchers who, in the context of the research groups established at the Institute for Advanced Studies (IHS), work on issues of gender and diversity, internally and beyond. The aim of the platform is to present the results of gender and diversity research at the IHS and to strengthen the integration of the gender dimension into the research topics represented at the IHS. This objective is to be supported by the exchange organised through the platform (lectures, workshops and conferences) with national and international experts.
The platform refers to a theory-based understanding of gender as a "social gender" that is socially constructed and structurally effective. In an intersectional understanding, gender is always understood as interwoven with other dimensions of diversity, such as the socioeconomic status and level of education, race, religion or belief, physical and mental condition or age. The economic and social situation of LGBTTIQs (lesbian, gay, bisexual, transsexual, transgender, intersex and queer/questioning people) is addressed in several research projects.
Current Research Projects
GENDer equality in the ERA Community To Innovate policy implementation, H2020 project, IHS as subcontractor of the Federal Ministry of Education, Science and Research (Austrian partner), IHS project leader: Angela Wroblewski, 2017-2021
Taking a reflexive approach to gender equality transformation, H2020 project, coordinated by IHS (Angela Wroblewski), 2017-2021
GUFOVA
"Growing up Free of Violence and Abuse – working to build resilience and strengthen children who have lived with domestic violence", EU Rights, Equality and Citizenship Work Program, coordinated by Karin Schönpflug, 2019-2021
Begleitende Evaluierung des Operationellen Programms Beschäftigung Österreich 2014-2020 des Europäischen Sozialfonds, IHS in Kooperation mit WIFO und L&R Sozialforschung, Investitionspriorität 1.1 Gleichstellung von Frauen und Männern sowie Horizontalziel Gender Mainstreaming, coordinated by Andrea Leitner, 2017-2022.
Gender Pay Gap Analyse Wien Holding: Gleichstellungstool zur Analyse und Interpretation der Einkommensunterschiede zwischen Frauen und Männern, Coordinator: Andrea Leitner, 2018.
Leitner, Andrea; Wroblewski, Angela (2018) Soziale Mobilität von Frauen und Männern - Einflussfaktoren und Grenzen der Aufstiegschancen. In: Bacher, Johann und Haller, Max und Höllinger, Franz und Prantner, Dimitri und Verwiebe, Rolan, (eds.) Sozialstruktur und Wertewandel in Österreich - Trends von 1986 - 2016. VS Springer, pp. 159-176.
Littig, Beate (2018) Good work? Sustainable work and sustainable development: a critical gender perspective from the Global North. Special Issue of Globalizations: Labour in the Web of Life, 15 (4), pp. 565-579.
Schönpflug, Karin; Eberhardt, Viktoria (2018) Unbehagen in der kleinsten Fabrik – Queere und feministische Perspektiven auf Familie, Beruf und Karriere. In: Behrens, Doris A.; Kreimer, Margarete; Mucke, Maria; Franz, Nele Elisa, (eds.) Familie – Beruf – Karriere. Daten, Analysen und Instrumente zur Vereinbarkeit Familie – Beruf – Karriere. Wiesbaden: Springer, pp. 369-383.

Schönpflug, Karin; Haller, Paul (2018) Ehe-Öffnung und "dritter Geschlechtseintrag": Auftrag für die Soziale Arbeit? SiO - Sozialarbeit in Österreich. Fachzeitschrift für Soziale Arbeit, Bildung und Politik. (1), pp. 51-54.

Wroblewski, Angela, ed. (2018) Chancen feministischer Evaluation. Methodische Herausforderungen bei der Evaluation von Gender Mainstreaming und Gleichstellungspolitiken.IHS Sociological Series 119, Wien: IHS.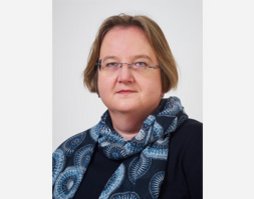 Wroblewski Angela
Senior Researcher, Sprecherin für Gleichstellung