Mag. Anna Gerhardus
Science, Technology and Social Transformation
on educational leave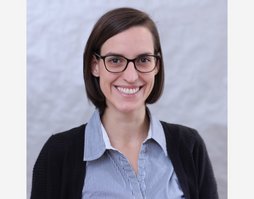 Anna Gerhardus is a researcher of the research group Science, Technology and Social Transformation of the Institute for Advanced Studies (IHS) since 2019.

As part of the RiConfigure project, she conducts research on participatory and non-linear innovation processes, mobility and society, and Responsible Research & Innovation (RRI). In the H2020 Project NewHoRRIzon she supports Social Lab 1 (basic research), and she is part of the Virtual Skills Lab.

She finished her masters in Communication Studies at the University of Vienna with a focus on media policy and media industries, as well as the topics feminist media studies and human rights. She was part of the research project "democracy under pressure" on journalistic freedom of expression worldwide by the Media Governance and Industries Research Lab.

Since 2020, she is part of the initiative "Community Creates Mobility" (http://zusammenbewegen.at) an open innovation ecosystem that together with actors from academia, industry, public sector and civil society aims to shape mobility of the future.

Since 2016, she is a founding member of the research group FiZ - Forschungsinstitut Zivilgesellschaft (research institute for civil society) that focuses on research on civil society (activism) during and after the refugee movements of 2015.

Braun, Robert; Collin Hagan, Kathrine; Gerhardus, Anna; González, Francisco; Häußermann, Jakob; Langkjær, Frederik; Popa, Eugen; Schroth, Fabian and Starkbaum, Johannes (2021) Quadruple Helix Collaboration in Practice. Insights from the EU Project RiConfigure. [Research Report] 54 p http://dx.doi.org/10.24406/IAO-N-636131

Gerhardus, A., & Schmid, J. (2021, June). Gendered assumptions in technology development: A reflexive approach to uncover gender in a Virtual Reality learning tool. Dis/Entangling Technoscience. Vulnerability, Responsibility and Justice. 8th STS Italia Conference. June 17–19, 2021.

Starkbaum, J., & Gerhardus, A. (2019, September). Public sector initiated Quadruple Helix Innovation. How 'initiative aims' shape inclusive innovation collaborations. ETHAC 2019: Triple Helix Congress on Responsible Innovation & Entrepreneurship. September 30 – October 1, 2019. Thessaloniki, Greece.