Elaheh Mohammadi, Ph.D.
Researcher
Feminist Sociology, Postcolonial Sociology, Cultural Sociology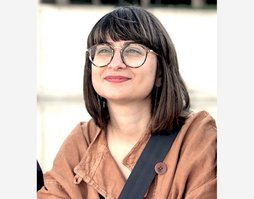 Elaheh Mohammadi is a Marie Curie fellow at the IHS with research interests in feminist and postcolonial sociology.

She studied sociology at Masaryk University and has been also a doctoral fellow at the University of Toronto, University of Vienna, and University of Graz. At IHS she worked on the intersection of care, body, and policy and collaborates in the research project "Crafting liberal democracy through self-determination," funded by the FWF Science fund. 

Her current research project URDER, funded by the European Commission, explores evaluating cultures in academia in order to analyse how value principals of 'excellence' and 'diversity' are understood and positioned  by European academic elites.  

  

Mohammadi, E. and Durnová, A., (2021). Policy Expertise in Reproductive Rights: The Case of "Civil Sexuality" in Iran. International Review of Public Policy, 3/3, No. 3.

Durnova, A. and Mohammadi, E., (2021). Intimacy, home, and emotions in the era of the pandemic. Sociology Compass, pp. 1-10.

Mohammadi, E., (2018). Behrooz Ghamari-Tabrizi, Foucault in Iran: Islamic Revolution after the Enlightenment. International Sociology: Journal of the International Sociological Association /ISA, University College Cardiff Press, 33/2018, No. 2, pp. 237-239.

Mohammadi, E. Global Inspirations and Plastic Modesty: The Case of Intimacy and Composite Gender Arrangements in Iran. PhD diss., Masaryk University, 2020.

Eardley, A., Mohammadi, E. and Merliza, B., (2013). A Survey of Critical Success Factors in Implementing KM in ASEAN Service-Based SMEs. International Journal of Sociotechnology and Knowledge Development (IJSKD), 5(1), pp.1-13.