Anna Walter, MSc
Researcher, on leave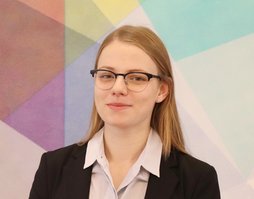 Anna Walter is a behavioural economist with practical experience of applying theory to real-world problems. She joined IHS' Research Group Behavioural Economics, Insight Austria in 2019. Anna is currently on educational leave to complete her PhD at the Vienna University of Economics and Business (WU).

With her work, Anna Walter bridges gaps between disciplines. She believes it takes both scientific rigor and creativity to tackle societal challenges most effectively.

IDuring her educational leave you can best contact her here.


Peer-Reviewed Journal Articles

Gangl, K., Walter, A., & Van Lange, P. A. M. (2022). Implicit reminders of reputation and nature reduce littering more than explicit information on injunctive norms and monetary costs. Journal of Environmental Psychology, 101914.

Work in Progress

Gangl, K., Seifert, M., Abstiens, K., Walter, A., Spitzer, F., Kirchler, E., Karmasin, S., & Kimmich, C. Power and Interest in Sustainability Transitions: Combining Behavioral Insights with Stakeholder Analysis. In preparation. Available at SSRN: ssrn.com/abstract=4051661

Kinnl, K., Moeller, J., Walter, A.: Claiming Credit for what you did – or didn't do. An online experiment. In preparation.

Recent publications by Anna Walter can also be found in the IHS' institutional repository.

Lecturer in "Decision Sciences", Bachelor, at the Institute for Markets and Strategy, University of Economics and Business Vienna, SS2022.

Don't waste it: Behavioral Insights for better waste disposal. Speaker at the Behavioural Insights Day (November 3, 2022), The Netherlands.

Beyond biases: what practitioners can learn from Behavioral Science. Speaker at the Maastricht Behavioral Economic Policy Symposium (June 8, 2022), The Netherlands.

Testing Theories for Public Good Contributions. Invited speaker at the University of Vienna, (November 3, 2020), Austria.

Human Decision Science for Design Thinkers. Speaker at the Hasso Plattner Institute, School for Design Thinking, (July 9, 2019), Germany.
Lecturer in "Decision Sciences", Bachelor, at the Institute for Markets and Strategy, University of Economics and Business Vienna, SS2022.

Don't waste it: Behavioral Insights for better waste disposal. Speaker at the Behavioural Insights Day (November 3, 2022), The Netherlands.

Beyond biases: what practitioners can learn from Behavioral Science. Speaker at the Maastricht Behavioral Economic Policy Symposium (June 8, 2022), The Netherlands.

Testing Theories for Public Good Contributions. Invited speaker at the University of Vienna, (November 3, 2020), Austria.

Human Decision Science for Design Thinkers. Speaker at the Hasso Plattner Institute, School for Design Thinking, (July 9, 2019), Germany.

--->