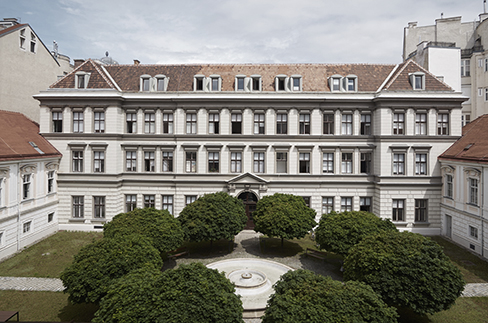 Seminar and Lecture Rooms for Rent at the IHS for Workshops, Presentations and Panel Discussions
Are you looking for a special event location for your scientific event?
Then our facilities in Palais Strozzi with its extraordinary atmosphere might be the right ones for you.
With four seminar rooms and one lecture room, the Institute for Advanced Studies in Josefstädter Strasse in the eighth Viennese district offers the ideal setting for different kinds of scientific workshops, presentations and panel discussions. On top of that, a beautiful garden in the inner courtyard can be used by the guests in case of good weather.
The personal support through the IHS event team, the well-established collaboration with a catering company and the available technical equipment provide best conditions for successful scientific events at Palais Strozzi.
Further information