ESS Round 8 coordinated by IHS
The second time in a row, the IHS represented by Johannes Pollak and Peter Grand was appointed as national coordinator for Round 8 of the European Social Survey. The fieldwork for round 8 will start in the summer and is funded by the Federal Ministry of Science, Research and Economy and the Federal Ministry of Labour, Social Affairs and Consumer Protection.
Further information:
21 Jul 2016
New Publication: The 2016 Austrian Presidential Election: A Tale of Three Divides
19 Jul 2016
PAWCER – new research project at the IHS
12 Jul 2016
Medium-term Economic Forecast for Austria 2016 - 2020
The IHS presents the medium-term economic forecast for Austria 2016 - 2020.
21 Jul 2016
New IHS Working Papers in the Political Science Series
12 Jul 2016
IHS consortium partner in H2020 PhD network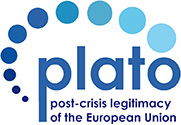 The Institute for Advanced Studies represented by Johannes Pollak will be one out of twenty consortium partners in a prestigious grant from Horizon 2020 to establish a PhD network on the EU's post-crisis legitimacy
07 Jul 2016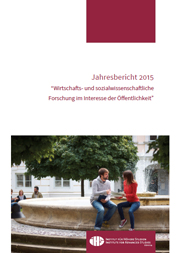 03 Jun 2016
Calendar
| Mon | Tue | Wed | Thu | Fri | Sat | Sun |
| --- | --- | --- | --- | --- | --- | --- |